Do more for less
Our goal is for you to save money. We understand small businesses and the importance of controlling expenses to ensure a healthy bottom line. Your online presence can pile up expenses quickly: website developer, hosting, SSL certificates, Social Media Agency, Advertising Agency…
Below you'll find the cost of our solutions. All of them share the fact that are fully managed solutions so you don't have to worry about a thing.
---
Customer-friendly pricing
No up-front costs
Pay $0 up front to benefit from any of our plans' great services at great prices. We'll have your new website up and running in days. We also migrate your current website and content to your new CMS site for free!
Pay as you go
Managing websites, online stores or social media channels should not be your priority. By paying for services with everything included, you save money and can focus on running your business.
---
Our Small-Business-Oriented monthly plans
---
---
All solutions packed with the must-have features
Built to Grow
Our websites are designed to showcase your business and grow your sales with paying customers.
Optimized for SEO
Ranking high on search engines means more people will be visiting your website.
Email & SMS
Stay in touch with clients, follow-up on leads, promote new products and services.
Fast Web Hosting
We handle the technical stuff for you – server setup, security, backups and even performance optimization.
Secured Payments
Whether you're selling products, services or subscriptions, easily accept secured payments directly through your website.
Social Media
We integrate your website with all main social media platforms: Facebook, Google My Business, Instagram and Twitter.
Lead Management
Our CMS website allows you to keep track of every detail surrounding your leads from anywhere in the world.
Mobile Friendly
Over 80% of website traffic is now visited by a mobile device. Our websites are all optimized for mobile devices.
Weekly Updates
We update your website content weekly so your customers know everything that's going on in your business.
---
Advertising
---
We can advertise your business in all social media platforms, Google and marketplaces. We only charge 20% of your advertising expenditure to do it all for you. That's 33% less agencies' market average fee.
We can customize your campaign anyway you want it, but we've created two basic solutions that can help you kick-start your advertising campaign hassle free.
---
Advisory Services
---
Advisory Services is our most comprehensive solution to help Small Business Owners thrive. The kind of help that makes the difference between running a business and growing one.
Included in this service:
Strategy
Branding
Customer Strategy & Marketing
Digital Marketing
Innovation
Operations
P&L, Budgets, A/R, A/P, H/R
M&A
Organization
Performance Improvement
---
Social Media Management
---
Although our website solutions will keep you fully integrated with your social media platforms, maybe you want the experts to also manage your content and engage with your customers. Even if your time is limited, we can make your social media presence our priority.
Please visit FlyHi Studio, our Digital Marketing Agency, to explore all social media solutions.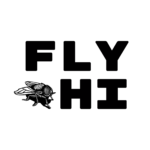 ---
Next Steps…
We want to hear from you! Let us know about your business and ideas.