GET ONLINE. SHOWCASE YOUR BUSINESS. NEVER MISS A CLIENT.
Designed for real estate agents.
It takes so much time and hard work for real estate agents to build their business. All that progress and capital should not go away when changing the house brand. Having your own website and social media will help you control your business regardless of your current affiliations.
Our eRealtor Plan is exclusively built for real estate agents. It is packed with everything you need for promoting your services and listing different property types (apartments, houses, villas, etc). Awesome looking, impressive designs containing attractive layouts, multiple widgets and features that will help you have an eye-catching real estate website.
It's a powerful complete solution that allows you to import listings with its data and images from MLS server to your website. Our solution also allows you to setup manual or automatic synchronization of listings with MLS.
This solution includes a built-in fully managed Always-On Advertising Campaign of $150/mo ($5 a day) in Google My Business to improve presence in searches and Google Maps.
We also migrate your current website and content to your new CMS site for free!
---
---
5 awesome themes to choose from
Awesome looking, eye-catching real estate themes.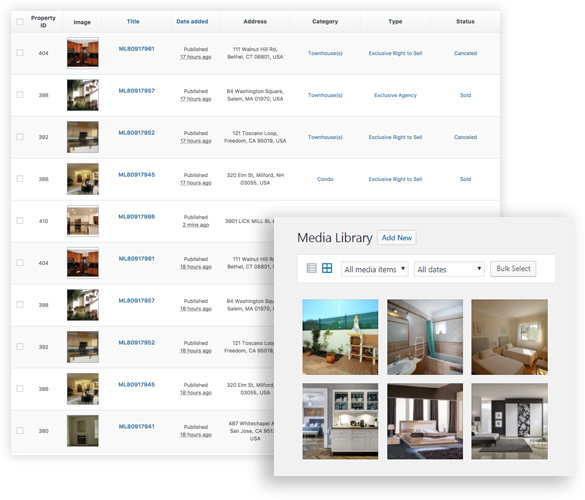 Organic
Pulls real MLS data, no framing
It connects to your MLS server via RETS and pulls all data of your listing (fields, images, agents) to your website.
You have all MLS listings published on your website, which is better for SEO and your custom editing.
Configurable
Can be specific and adjustable
We can select any fields to import, title them, group them, reorder them.
There is no need to import and update all unnecessary information from MLS. You decide what to import and publish.
Fields Builder
We can create groups of fields, change their order and edit them any time it is necessary. Its flexibility allows us to organize your website according to your needs.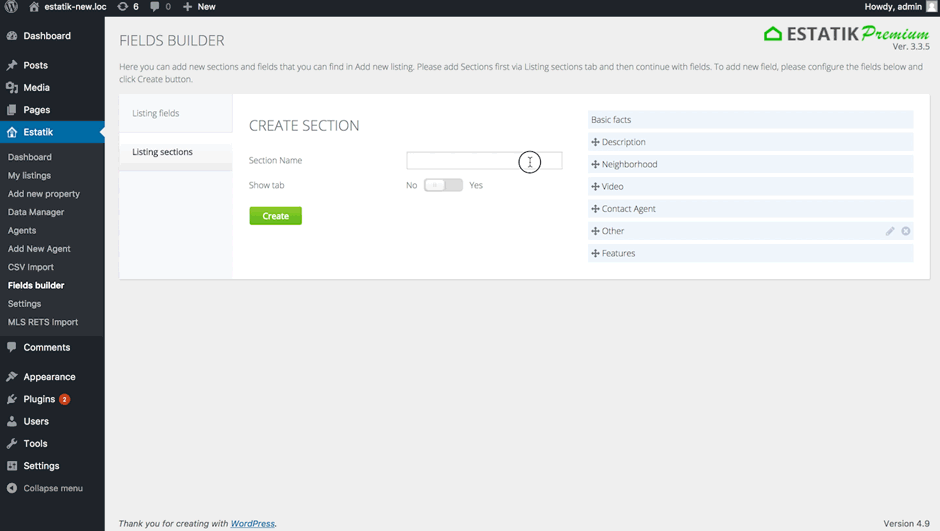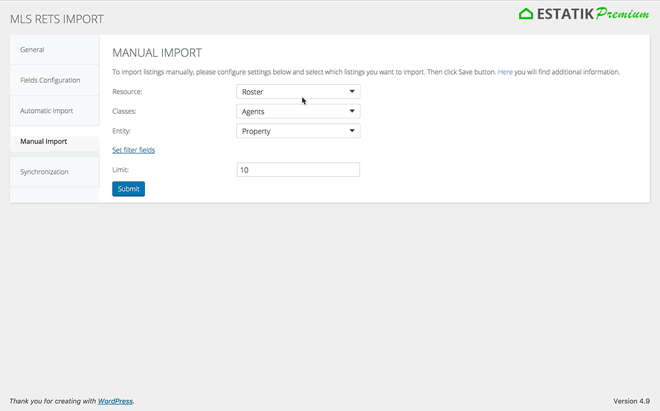 Filters
Need listings from specific area? Only Active? We mark fields as filterable and select required criteria during manual or automated imports.
Automated or manual
Import manually or automatically
We can manually pull specific listings or import them automatically and based on selected time schedules.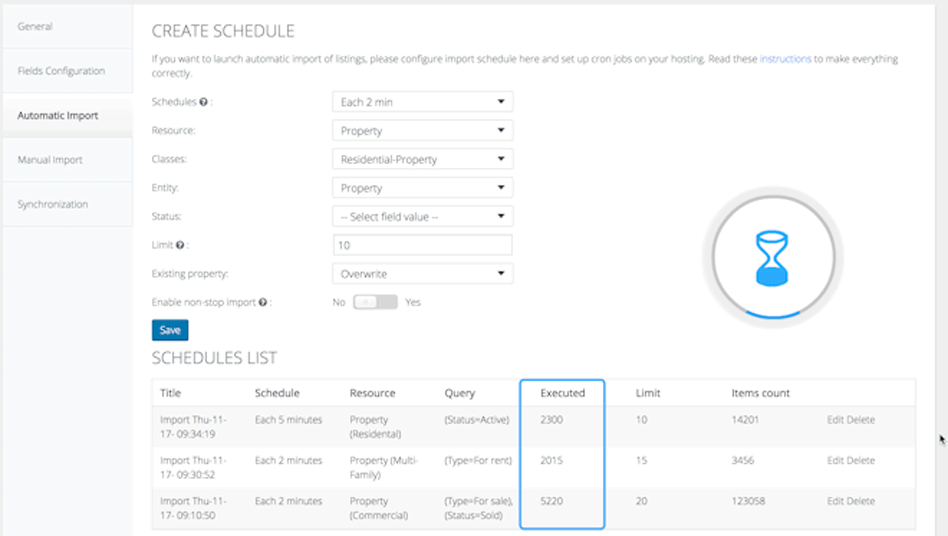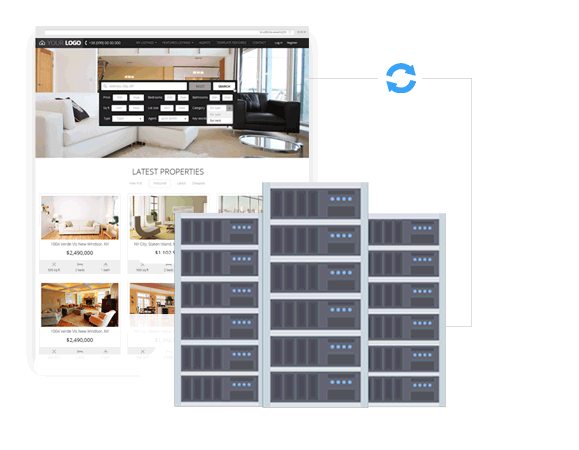 Synchronized
Up To Date
Keep your listings FRESH! Together with automated import, we synchronize listings according to your schedules with the same listings on MLS side.
Need expired or cancelled listings to be removed and pending – unpublished? Just one click and it is trashed or become invisible on your website!
Agents mapping
Comes with agents
Agents Import
Agent Listing
Listing Management
Like with your import listings, we can import agents with their contact information and photo.
Find listings of required agent or company.
Pull listings associated with a specific agent right away.
They can access their listing via front-end management panel. No admin access needed.
They can edit, add or remove only their own listings and do not have access to other agents listings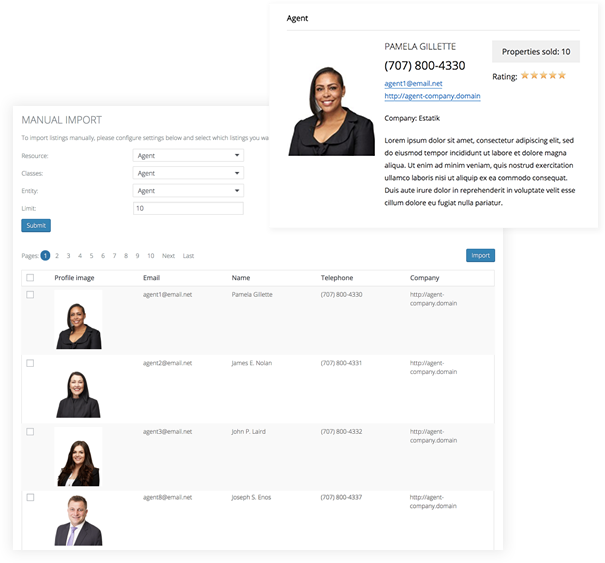 Advance
Complete
Everything you need for a full-featured real estate website. Check out all of them:
Advanced Search: With about 20 search options and different layouts.
Slideshow: Show specific listings in specific layout, in sidebar or page.
Request form: Let your visitor contact you or your agent and make a request about a listing they are interested in.
Map view: Display selected listings on the map using custom markers
Sharing: Share listings via Facebook, Twitter, LinkedIn
Mortgage Calculator: Let your website visitors to estimate their mortgage payments.
Subscriptions: Integrated with PayPal, allows you to charge agents for adding listings.
---
All solutions packed with the must-have features
Built to Grow
Our websites are designed to showcase your business and grow your sales with paying customers.
Optimized for SEO
Ranking high on search engines means more people will be visiting your website.
Email & SMS
Stay in touch with clients, follow-up on leads, promote new products and services.
Fast Web Hosting
We handle the technical stuff for you – server setup, security, backups and even performance optimization.
Secured Payments
Whether you're selling products, services or subscriptions, easily accept secured payments directly through your website.
Social Media
We integrate your website with all main social media platforms: Facebook, Google My Business, Instagram and Twitter.
Lead Management
Our CMS website allows you to keep track of every detail surrounding your leads from anywhere in the world.
Mobile Friendly
Over 80% of website traffic is now visited by a mobile device. Our websites are all optimized for mobile devices.
Weekly Updates
We update your website content weekly so your customers know everything that's going on in your business.
---
Next Steps…
We want to hear from you! Let us know about your business and website needs.