READY TO TAKE YOUR BUSINESS ONLINE?
Designed for small businesses with online store and marketplace sales.
We can help you do it comprehensively and fully managed, so you don't have to worry about a thing, other than shipping your orders, of course!
Online Retail Management services are designed with you, your store and your products in mind. Our goal is to simply make your business one without frontiers.
Our EECOM Plan includes a fully deployed WooCommerce platform to manage your online store. When we do your Online Retail Management, everything is taken care of. From technical stuff – server setup, security, backups and performance optimization – to social media and marketplaces integration. We also connect your online store with accounting and payment software such as QuickBooks and Square to simplify your operations.
Starting up your eCommerce can be expensive, time consuming and fixed costs can pile up quickly. Our EECOM Plan does not have any monthly fixed costs or expenses. We believe that our goals should be 100% aligned with yours and that we should make money when you make money. You have the product. We have the manpower. See pricing
---
Meet WooCommerce
Want to sell online?
WooCommerce is used around the world from Australia to Asia, the United States to Africa. This is why we use it to build your online store.
Why WordPress? We prefer why not
WooCommerce is built to integrate seamlessly with WordPress, which is the method we use to build your website. Why not benefit from both?
Supported by real people
Become a customer and become part of our family. Our team of dedicated support staff can help guide you through the process of selling online.
Physical, digital?
Sell anything. Anywhere.
Whether it be t-shirts in all their shapes and sizes, music files or software. Even affiliated products from a marketplace. It's all possible.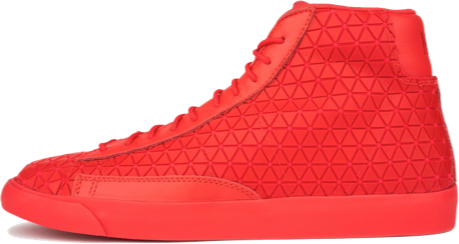 Payment gateways covered
WooCommerce comes bundled with PayPal (for accepting credit card and PayPal account payments), BACS, and cash on delivery for accepting payments. Need a specific payment gateway? We can do that, too.
Ship it wherever you like. Or not.
When we set up your shop you can choose to offer free shipping or flat-rate shipping. If you would like to only ship your products to a specific country, we can easily configure these settings in your dashboard too.
Define your style with Storefront
'Uptime' is of utmost importance when running an eCommerce site. That's why we build with Storefront – it's a WordPress theme offering deep integration with WooCommerce.

Taxes, stock levels?
You control it all.
Taxes are the last thing you want to think about when setting up your shop – and it's one of the last things your customers want to think about when buying online. So, we've made it simple.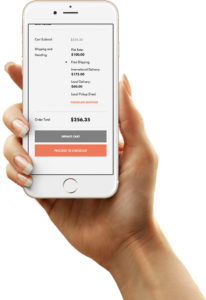 Geo-location support
You can select if your WooCommerce store uses your store's address or uses geo-location to detect your customer's address for custom tax calculations.
Keep track of your stock
Easily manage your digital or physical products with our intuitive and WP-centric UI. Assign store managers to handle the day to day inventory management.
Control your own data.
It's all yours. Forever.
One of the biggest risks of using a hosted eCommerce platform is what happens to your data if they close up shop. This complete lack of control over the most critical aspect of your online store is fundamental.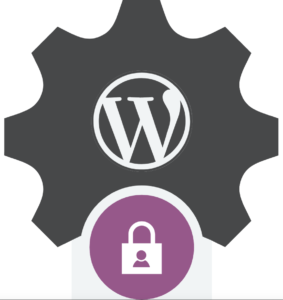 ---
All solutions packed with the must-have features
Built to Grow
Our websites are designed to showcase your business and grow your sales with paying customers.
Optimized for SEO
Ranking high on search engines means more people will be visiting your website.
Email & SMS
Stay in touch with clients, follow-up on leads, promote new products and services.
Fast Web Hosting
We handle the technical stuff for you – server setup, security, backups and even performance optimization.
Secured Payments
Whether you're selling products, services or subscriptions, easily accept secured payments directly through your website.
Social Media
We integrate your website with all main social media platforms: Facebook, Google My Business, Instagram and Twitter.
Lead Management
Our CMS website allows you to keep track of every detail surrounding your leads from anywhere in the world.
Mobile Friendly
Over 80% of website traffic is now visited by a mobile device. Our websites are all optimized for mobile devices.
Weekly Updates
We update your website content weekly so your customers know everything that's going on in your business.
---
Next Steps…
We want to hear from you! Let us know about your business, product and ideas.